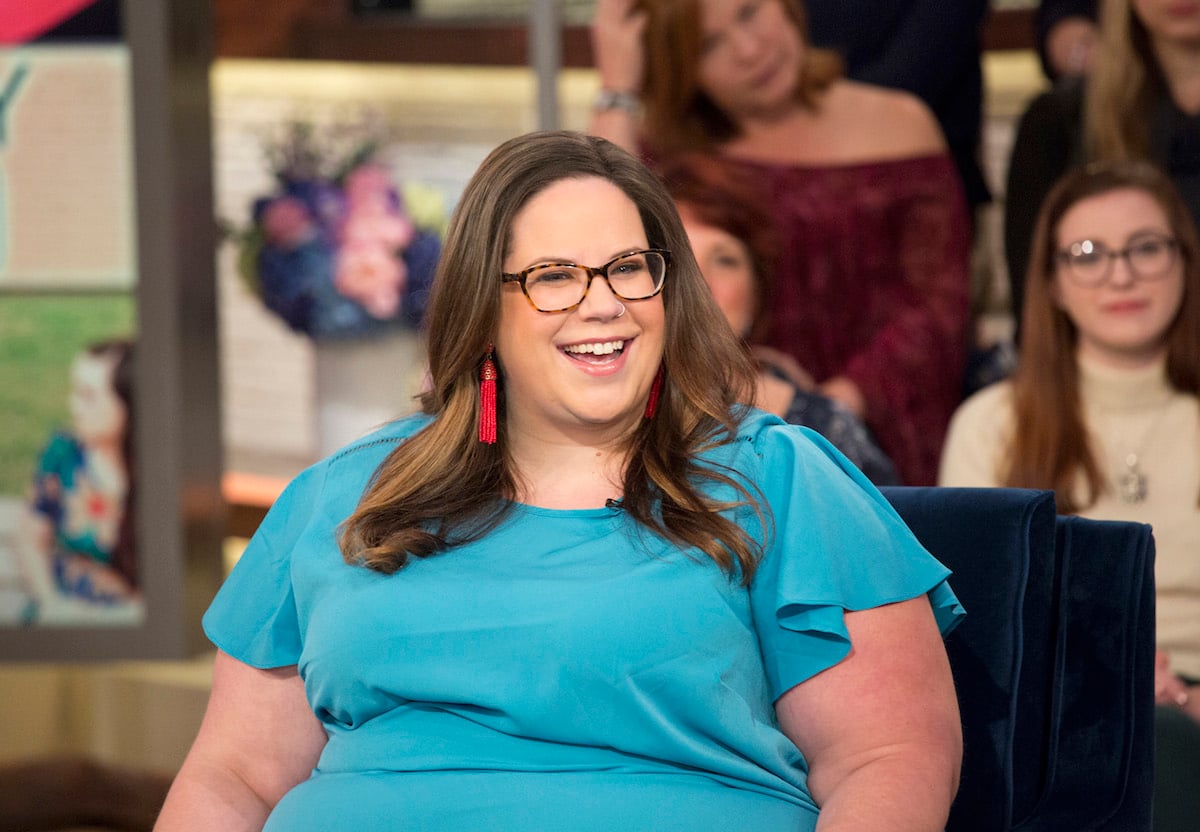 Whitney Thore has been a champion of body positivity since she first hit the scene with her viral dance video. However, that doesn't mean Thore hasn't thought of going a different route when it comes to changing her physical appearance. The pandemic and a serious breakup in Thore's life over the past year led her to do something that she may have never considered in the past—researching and considering weight loss surgery.
How it all began with Whitney Thore and 'Fat Girl Dancing'
Thore's journey of body positivity started back in 2014 when she decided to post a video of her dancing online, and she titled it "Fat Girl Dancing." She posted the video because she had a background in dance, yet as she gained weight in her twenties, she stopped doing the thing that she loved most. The video was to reclaim her love of dance and to show the world that it doesn't matter what size you are.
The video went viral, leading Thore to get her show, My Big Fat Fabulous Life, on TLC in 2015. The show features Thore's day-to-day life, figuring out all the decisions most adults in their thirties must make, though she also has her weight and other people's perception of it to deal with on top of that.
She consulted a doctor when considering weight loss surgery
During the pandemic, Thore was isolated like the rest of the world, but she was also nursing a major heartbreak at the time. At the start of the pandemic, she and her fiancé, Chase Severino, called it quits after it was revealed that he had cheated on her with someone else and that woman was pregnant with his child. It was just after the breakup that Thore started contemplating weight loss surgery.
Unlike other instances where Thore has brought up the topic of weight loss surgery, fans saw in season eight that Thore took the additional step to find out more information about the whole process. With her brother Hunter by her side, she virtually attended a consultation with a bariatric doctor to understand the process and have her questions answered. At the time, she made no commitment to take the next step beyond the initial consultation.
Over time, Thore realized that this may have been a decision based on getting over her heartbreak. In an interview, she says: "My therapist was like, yeah, you were really just looking for relief or a solution or something," she says. "It's good when you have a tangible — like I was feeling that a year ago, I'm not feeling that now. Even like a few months ago, I was like, I don't really think I want to do that. So that feels positive, because then you can see, like, a progression, which is nice."
Did Whitney Thore get weight loss surgery?
Although fans saw Thore seriously considering going through weight loss surgery in season eight of My Big Fat Fabulous Life, it appears as if she has not gone through with it. In the fourth and fifth episodes of season nine, Thore goes on a big girls' retreat with her friend Ashley and others whom she hasn't met before. At this retreat, she does bring up that her relationship with Severino other factors made her look into it, such as wanting people, in general, to treat her better and thinking that this would happen if she was skinnier.
During this episode, there was no indication that Thore had taken any additional steps toward weight loss surgery. It seems unlikely that this would happen in the near future because season nine also features Thore's decision to freeze her eggs to protect her ability to have children in the future.
RELATED: 'MBFFL': Buddy Bell Explains His Argument With Whitney Thore, Defends Her on Instagram