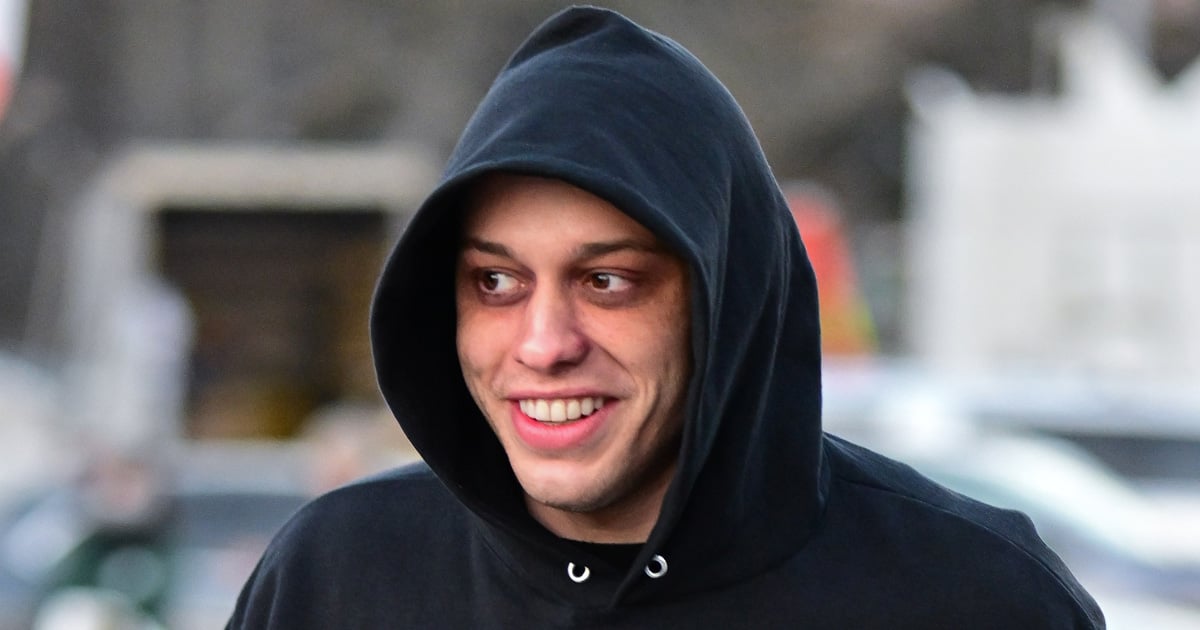 Days before he's scheduled to head to space courtesy of Jeff BezosPete Davidson was spotted drenched in fake blood on the set of his new horror film, "The Home." After being noticeably absent on "Saturday Night Live" in recent weeks, Davidson has finally given us a close-up look at what he's been working on.
In behind-the-scenes photos from the set, located in New Jersey, Davidson can be seen smoking a cigarette and throwing a peace sign at the camera, all while covered in gooey red paint that's definitely not coming out of his white crewneck. Like his "SNL" character ChadDavidson reassured spectators that he was OK by sending the cameras a double thumbs up as he continued to laugh and enjoy his break.
We're not entirely sure which scene from the movie he was filming, but we've seen enough to know that it's going to be packed with gore. Find out more about "The Home" ahead.

https://www.popsugar.com/entertainment/pete-davidson-the-home-movie-pictures-48754345