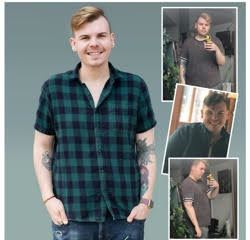 We have a plan to redefine the weight loss center in the Tampa Bay market. This will be one of many Options by residents' homes and work.
CARROLLWOOD, Fla. (PRWEB)
July 01, 2021
Options Medical Weight Loss is proud to announce its grand opening in Carrollwood, Florida. Located at 13128 N Dale Mabry Hwy, Tampa FL 33618, the medical weight loss center is well-known for its high-quality, customizable weight loss programs.
The weight loss clinic offers new patients a free in-person consultation to assess weight loss goals, medical history and current nutrition. Patients will be given their own customizable plan developed to focus on their needs, goals and lifestyle of their new weight loss journey.
A Carrollwood, FL weight loss patient who begins utilizing their weight loss plan will be designated to a weight loss doctor and weight loss counselor. The weight loss doctor will manage required prescriptions for FDA-approved appetite suppressants, lipotropic fat burning injections, B-12 injections, vitamin C injections and HCG injections. The weight loss counselor is directly responsible for managing the weight loss protocol as well as providing guidance and support to the patient.
With the excitement of the opening of the Carrollwood weight loss center, Options Medical Weight Loss Center is offering a discounted price on all programs. This will be the only time the prices will be this low.
William Barton, President and Co-Founder of Options Medical Weight Loss states, "We are excited to expand our award-winning programs to the Tampa and Carrollwood area. With obesity rates on the rise, it's more important now than ever for there to be more options for losing weight. Our system is designed to be easy, safe, fun and most importantly sustains weight loss. We back our programs with science and technology. We have a plan to redefine the weight loss center in the Tampa Bay market. This will be one of many Options by residents' home and work.
Options Medical Weight Loss began in the South Loop area of Chicago in 2014. With its success rates skyrocketing, it has since expanded to six locations in the Chicago area, two locations in Ohio, one location in Arizona and now two new locations in Florida.
Each location is unique and supportive to all of its clients. The Options Medical Weight Loss Team delivers the best possible care for all of its patients. The ongoing growth of Options Medical Weight Loss is because of its successful weight loss patients.
About Options Medical Weight Loss

Options Medical Weight Loss™ Center is a premier medical weight loss facility offering services in Chicago, South Loop, Glenview, Naperville, Orland Park, Park Ridge, Gahanna, Dublin, the Valley, Chandler/Gilbert, and St. Petersburg. We believe that the true way to reach and maintain your weight loss goals is by making real lifestyle changes with nutrition. We also understand that an individual's weight loss journey is not a straight line, which is why we offer FDA-approved appetite suppressants including Phentermine as well as other prescription medications used for weight loss, weekly one-on-one weight-loss counseling, Lipotropic fat burning injections, B12 injections, HCG Diet Program injections, Options Diet System™, Options meals and snacks, Options supplements and more to help assist you during your tailor-made weight loss program. We aim create a diet plan to meet your specific lifestyle, habits, and goals. When you visit one of our weight loss clinics, you will find that we truly have "OPTIONS for every BODY™".

Share article on social media or email: