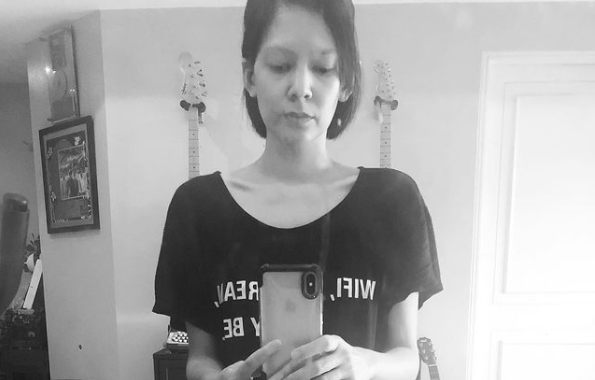 Chynna Ortaleza addressed her recent weight loss and health struggles she has been facing in recent years.
Last week, Chynna shared a "more honest selfie" of herself on Instagram, saying she went from 109 to 86 pounds even without diet and exercise.
On Monday, in Cata Tibayan's report on "24 Hours," Chynna said that aside from food intolerance, mental health problems made intestinal problems worse, causing her to lose weight drastically.
"When you get sick, you have to get into the root cause, you know why you're treating it and it's not just the symptom you're treating," he said.
"You have to know why it happens and it's usually functional or mental. In my case, it's both," he continued.
According to Chynna, she has suffered mentally due to the death of her father in 2019.
"I didn't give myself time to mourn honestly for my father, so after that I became a mother again and faced different adjustments as I now have two children," he said in Filipino.
"Apart from that, the pandemic happened, so I had to process a lot of things," he added.
Chynna said she also took a food intolerance test and found that foods like cheese, dairy, eggs and gluten are not good for her.
"I had to take out everything I liked. I had to restart everything," he said.
In February, Chynna also said how commenting on another person's body can leave painful scars, whether intentional or not.