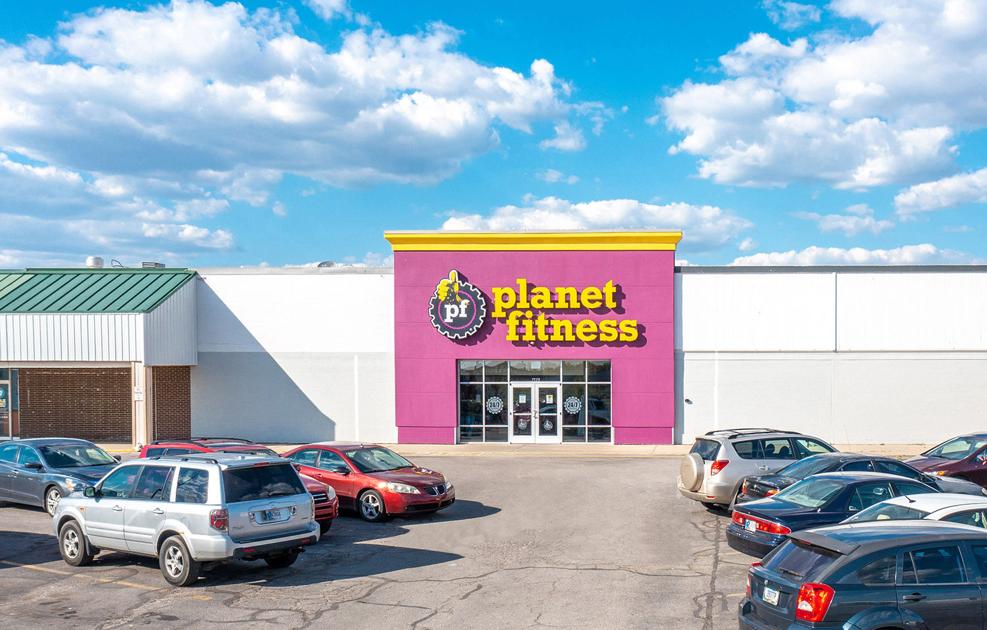 California-based Hanley Investment Group Real Estate Advisors announced Oct. 11 that the firm arranged the sale of a single-tenant net lease retail property occupied by Planet Fitness in Fort Wayne for $2.4 million. In the last 24 months, Hanley Investment Group has completed 17 transactions totaling $65 million in the state of Indiana, the company reported.
Hanley Investment Group's Dylan Mallory represented the seller, a private partnership between McCormack Development and Jackson Investment Group, based in Central Indiana. The buyer was a private investor based in Southern California. Matt Jackson of Jackson Investment Group served as the broker of record on the transaction.
"There was no shortage of activity on this investment opportunity," Mallory said in a news release. "We generated multiple qualified offers and selected a private exchange buyer from Southern California, further exemplifying Hanley Investment Group's unique ability to bring aggressive out-of-state buyers to Midwest markets like Fort Wayne."
The single-tenant Planet Fitness totals 20,001 square feet in size and is located at 7528 S. Anthony Blvd. in Fort Wayne, near the intersection of U.S. 27 and South Anthony. The property, a former Kmart building, was recently redeveloped into a Planet Fitness and large self-storage facility operated by Extra Space Storage.
According to Mallory, the property is located in a strong retail corridor and positioned across the street from a high-volume Walmart Supercenter and Menards. The adjacent storage facility completed an outdoor expansion last June and brings excellent daily traffic to the newly renovated center.
"Properties that feature fitness components have seen their challenges over the last 18 months with governmental shutdowns and restrictions tied to the pandemic. However, fitness centers have recently seen a resurgence in membership as mask regulations have either been decreased or dropped," Mallory said.
"People are excited to get back to the gym — both from the standpoint that good health is a significant deterrent to COVID-19 and to shed the possible weight gain during the stay-at-home orders. Planet Fitness provides a high-quality fitness experience at an affordable cost. In terms of performance, the Fort Wayne Planet Fitness location on South Anthony has bounced back quickly from the pandemic and has experienced a 30%-plus increase in new memberships since April of this year," Mallory said.
The subject Planet Fitness features a lease guaranty from a large franchisee operator who has close to 40 locations in the Midwest as well as parts of Canada. Mallory said that Planet Fitness is one of the largest and fastest-growing franchisors and operators of fitness centers with more members than any other fitness brand. As of June 30, 2021, Planet Fitness had more than 14.8 million members and 2,170 stores globally.
Mallory, a Central Indiana native, said, "We have seen an increase in the number of investors interested in retail properties located in Indiana. The pandemic has changed the way many investors are evaluating properties, and the states that have had a less-restrictive response to the pandemic historically, similar to Indiana, have attracted more buyer demand when compared to those states that have enforced more restrictions."
Mallory anticipates that buyer demand for retail properties in Indiana will continue to be at an all-time high for the remainder of the year.
Earlier this year, Mallory received a CoStar Power Broker Award for completing the sale of two multi-tenant retail properties positioned along Coliseum Boulevard in Fort Wayne for a combined sales price of $11.8 million.