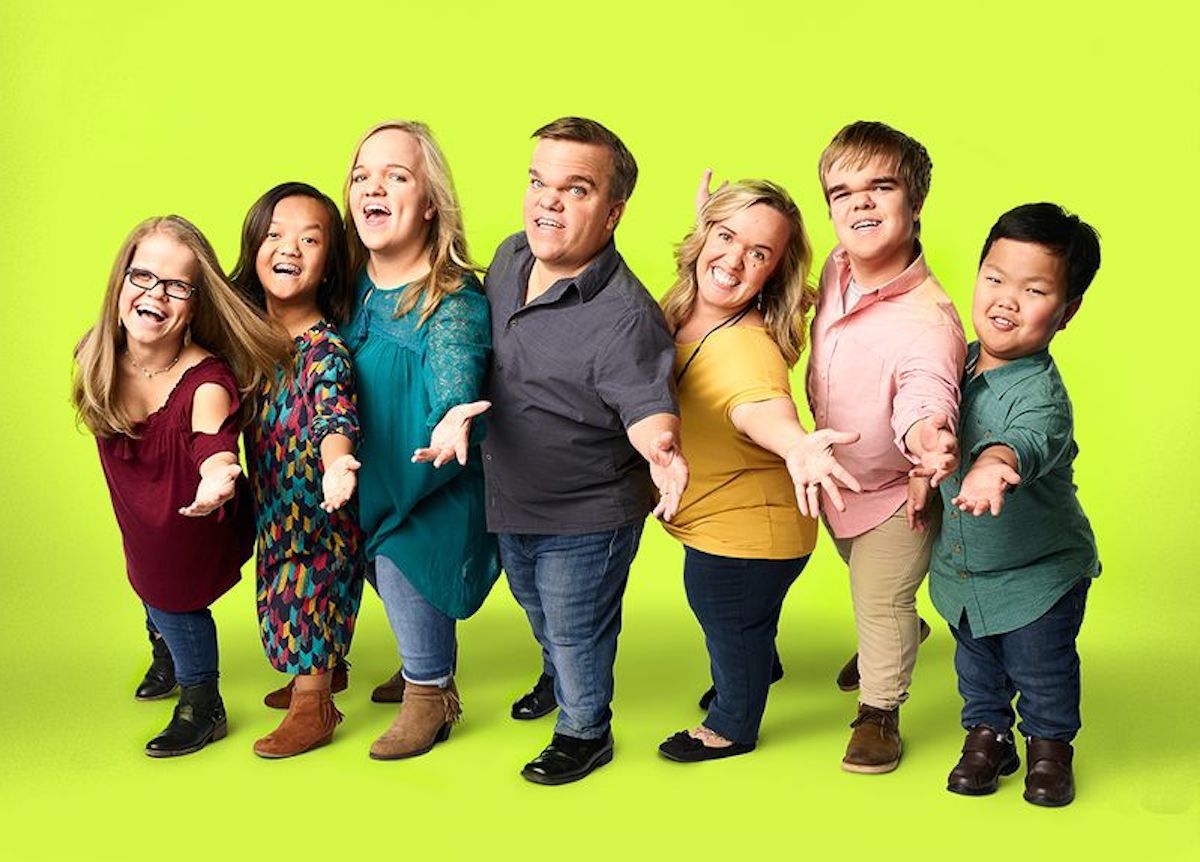 TLC's 7 Little Johnstons features seven members of the same family who have achondroplasia dwarfism. Ever since the show first aired, fans have taken an interest in each member of the family — Amber Johnston in particular. The matriarch's Instagram followers have likely noticed that she regularly posts about living and eating healthy. In a recent post, she shared her before-and-after photos, hoping that it would inspire those in similar situations. Keep reading to learn more about Amber Johnston's weight loss journey.
Meet the Johnston family
7 Little Johnstons, first aired on TLC in 2015, and has since been a journey full of drama that has kept viewers glued to their screen for 10 seasons.The Johnstons are a typical American family trying to work their way through life. Trent and Amber have five children: two biological, Jonah and Elizabeth, and three adopted, Anna, Alex, and Emma.
Amber Johnston has shared her incredible weight-loss journey
In an interview with The List, Amber discussed how her weight-loss journey began. She mentioned that during one of her hikes with the family, she struggled to keep up, and that's when she decided to change her life.
In September 2020, TV Shows Ace reported that the matriarch of the 7 Little Johnstons had gained weight after her doctors prescribed steroids following back surgery after an injury. She was reluctant to work out if she hurt herself again. However, when she began sharing her weight loss journey, she told her fans to try her weight loss plan, the Optavia Diet, which involved dieting and exercise.
In early 2021, the TLC star shared more good news. She posted a photo on her Instagram page in May 2021 teasing about wall climbing. In the same post, she shared two photos, taken six months apart, showing how far she'd come on her weight-loss journey. She also mentioned that she had lost 19 pounds since September 2020.
The mom of seven, who has inspired and encouraged many, wants fans to know that the exercise and diet plan works. So far, Amber has lost 53 pounds. She did so by cutting back on carbs, processed foods, and sugar. She has since shared photos of herself in their pool, and she indeed looks dashing. 
Amber has had back issues, among other health problems related to dwarfism
Five years ago, Amber had a back injury that forced her to take steroids for almost two years. The steroids led to her gaining extra pounds that she struggled to lose. After the requisite spinal surgery, things took a toll on her. Amber gained extra weight, and she even began buying large clothes to fit her larger body. Her wake-up call came when she started struggling with simple exercises and family hikes one day.
Ambler also mentioned that surgery is not uncommon in their family. Translated out, it's something that little people have to deal with from time to time because of the genetic disorder. However, during these times, they end up bonding together. Watching Amber's journey — and how she soars despite many struggles — one can't help but admire her tenacity. 
RELATED: How Much Do the '7 Little Johnstons' Make Per Episode?